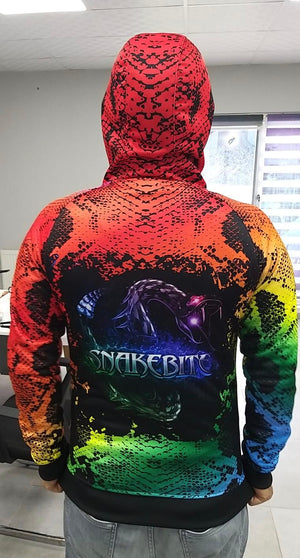 Rainbow Full zip hoodie (Slim Fit) please check description for full colour details as colours have changed to red on hood instead of pink.
Colours are as in photo with red hood, not visual image which has a pink hood.
Visual is just for design purposes. 
Full zip hoodie 
100% polyester. 
Slim fit so if you want it baggy please select a size up. See actual sizes
Measure chest and belly and take biggest size to use to pick hoodie size.